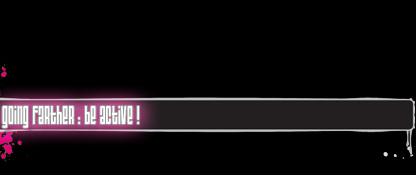 LOG IN EVENT
To log in actual event, you must be subscriber or subscribe at least 48 hours before the event to happen.
For security reasons, there's no static URL to log in ; it may just vary depending on the actual event playing. The access procedure is detailed by personal e-mail to each of the members, sent in the very last days just before the event. Member's log in is personal and may be tracked by unique IP to avoid multiple connections with a single account.

IF YOU HAVEN'T GOT YOUR ACCOUNT YET
We invite you to check the Subscribe Area to create your personal account. Please note that it is important to subscribe at least 48 hours before any event you'd like to participate ; 48 hours is the delay to validate your subscription.

IF YOU WANT LAST LOG IN INFOS
because you've lost/erased them, just drop an e-mail to the original account that send you your members confirmation. Detailed informations on upcoming events and way to log in will be re-sent to you in the following 48 hours.


ANY OTHER QUESTION ?
Just drop an eye to the Press / Faq Area, there may be answers you're looking for. If stucked on a problem, drop an e-mail to the assistance service specified in your account confirmation e-mail.